Since January 2017 Rebecca Trescher has been Composer in Residence in the Tafelhalle in Nuremberg. She plays various concert prgrams with different projects. She realizes between three and five concerts a year.
Various guest artists from dance, literature, video performance and music were invited as Barbara Bess, Steffen Schorn, Denis Leifeld, Peter Fulda or the string quartet Elisen Quartet.
---
With the unique, complex instrumentation of her ensemble, comprising trumpets, saxophones, clarinet, cello, concert harp, piano, vibraphone, bass and drums, Rebecca Trescher creates a fresh and modern sound, exploring the boundaries of jazz and classical music.
"Her compositions are an invitation to a colourful dream. Trescher is a free-spirited, subtle tone poet, who draws from jazz, classical music, avantgarde and film music to create her varied soundtracks." (Kultur-Tipp Zürich, Nov 2021)
"Is it too much to say that no-one has composed in jazz like Rebecca Trescher does?" (Frankfurter Allgemeine Zeitung)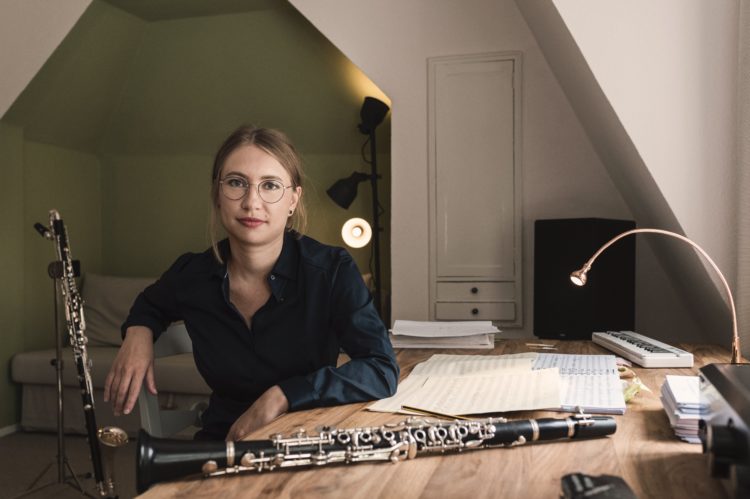 ---
Impressions of the last concerts