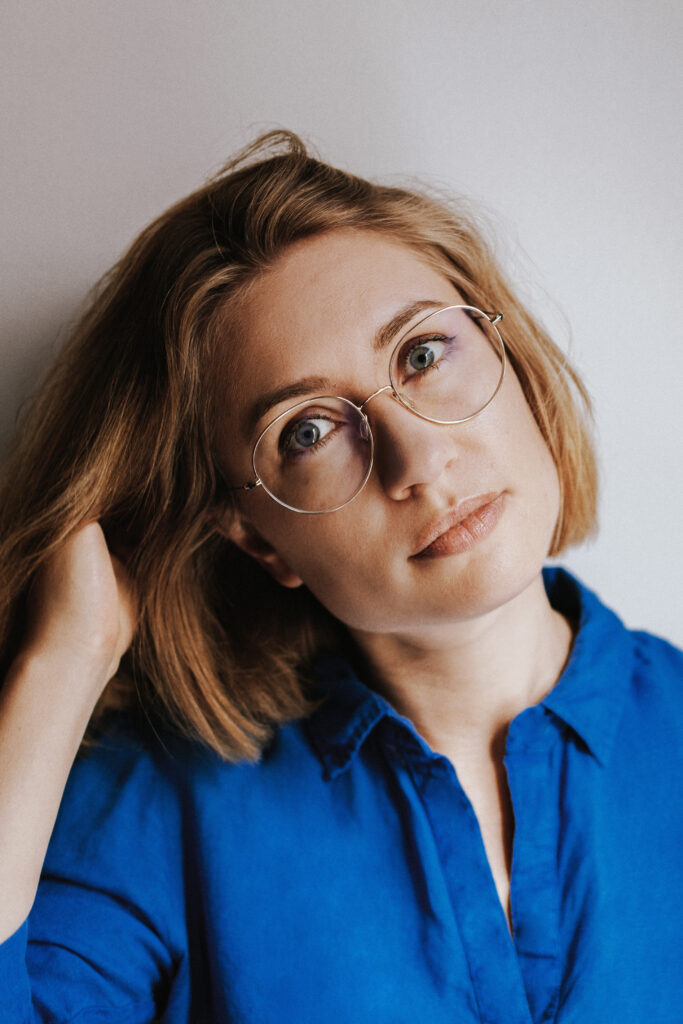 Vita
---
"A subtle sound painter following in the footsteps of great impressionists, who has developed her own unique style with her tentet, while always looking ahead." (12/2021 DLF)
Rebecca Trescher (*1986 in Tübingen) is a freelance composer, clarinetist, and bandleader based in Nuremberg and Berlin. She studied jazz clarinet and composition at the University of Music Nuremberg, where she earned her Diplom and Master of Music degrees from 2008 to 2015. She later pursued another Master of Music degree in composition at the University of Music and Performing Arts Munich.
For over ten years, Rebecca Trescher, as a leading composer, clarinetist, and bandleader, has been achieving remarkable accomplishments, exploring new audible horizons delicately situated between jazz and contemporary classical music. Through a delicate balance of structure and freedom, her sensitive compositions give rise to acoustic journeys. The native of Tübingen embraces a free-spirited and imaginative approach both musically and in the formation of her bands.
Last year, the musician was honored with the German Jazz Prize for "Composition of the Year 2022" for her work "Paris-Zyklus." Additionally, she won the Rising Star category for clarinet in the renowned American magazine DownBeat's international critics poll. She has performed on international concert stages, released seven albums under her own name, and has received numerous awards for her artistic contributions.
Prizes & Awards
---
2022 Rising Star "Clarinet" Downbeat Magazine
2022 German Jazz Price "Composition of the year"
2022 Nomination German Jazz Price "Large Ensemble of the year"
2022 Neuer Deutscher Jazzpreis with RT Tentet
2021 Wolfram von Eschenbach award
2021 Award for artist of the European Metropolitan Region of Nuremberg
2019 Artist in Residence at the Cité Internationale des Arts in Paris
2019, 2017, 2014 CD production with BR-KLASSIK
2017 Bavarian art prize with ENSEMBLE 11
2016 Artist in Residence, Künstlerhaus Lukas, sponsered by Mecklenburg-West Pomerania
2015 Art prize by the city of Nuremberg
2014 Artist in Residence at the Kunststiftung (Art Foundation) of Baden-Wuerttemberg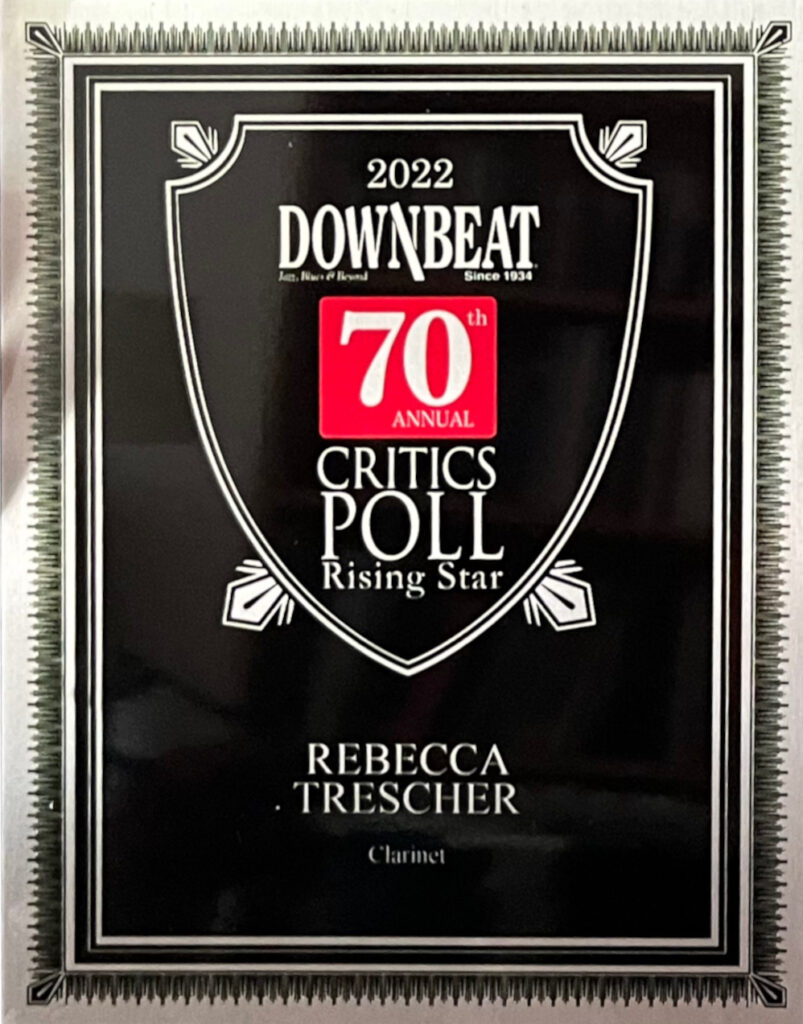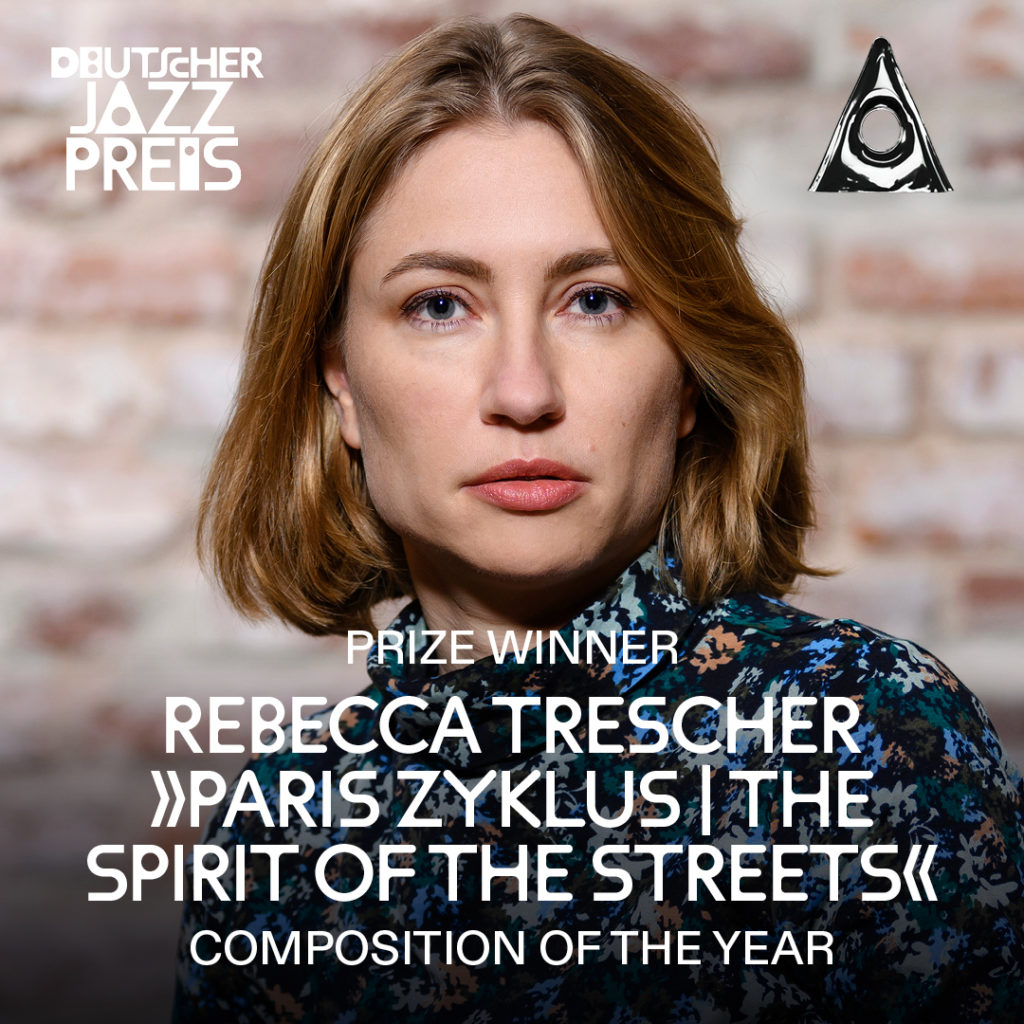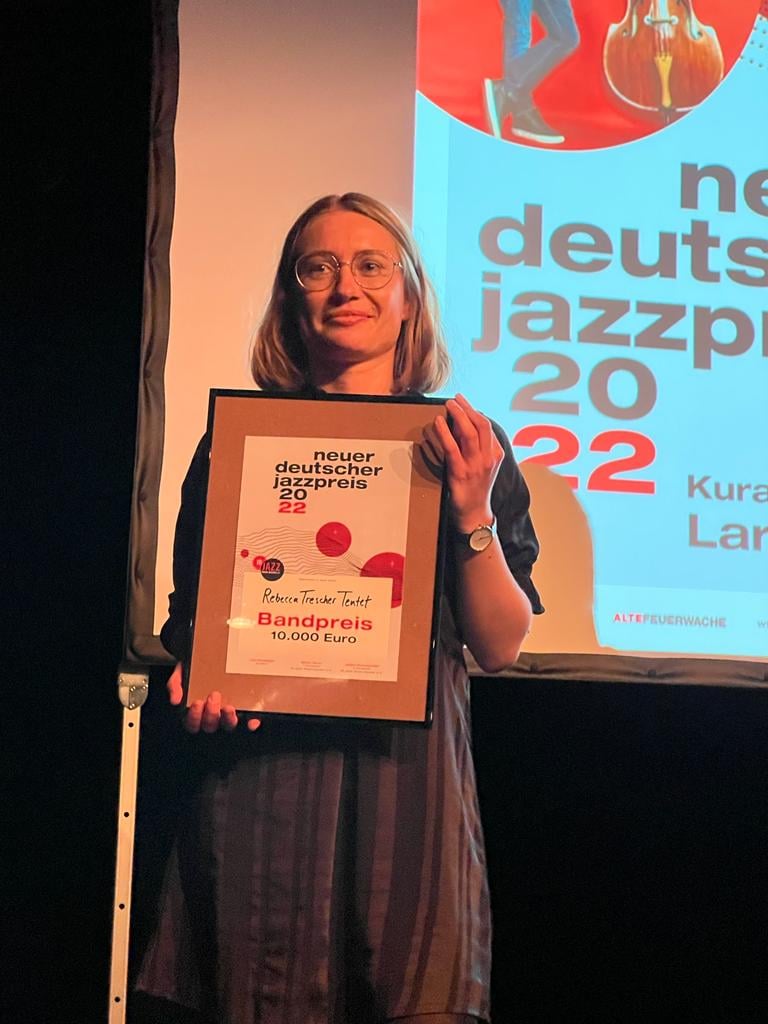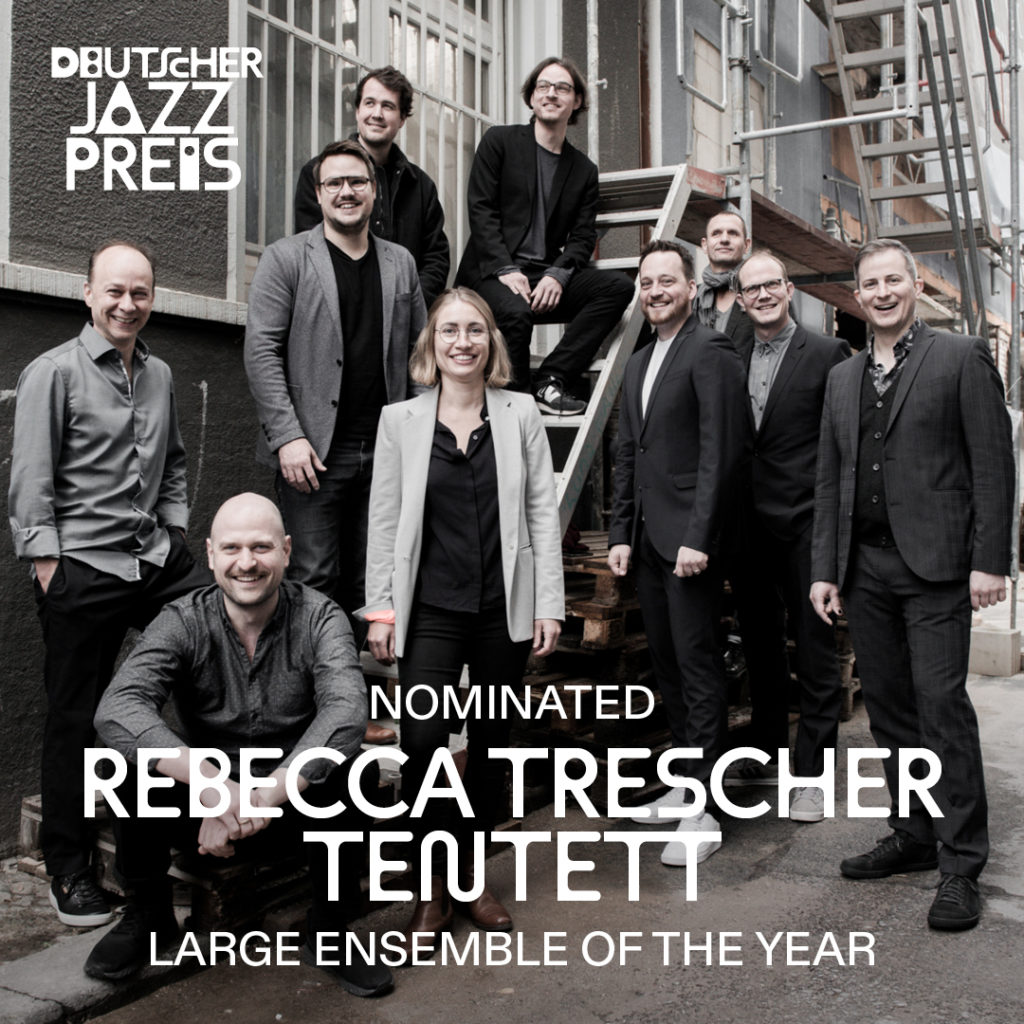 Press
---
"Rebecca Trescher is a name to bear in mind – her music should be making its mark on ears on both sides of the Atlantic." (Münchner Merkur, 01/2023)
"Not only the way this music is executed, but also its dramatic composition reaches perfection" (Nürnberger Nachrichten, Stephan Schwarz-Peters, 11/2022)
"A harp, a cello and flutes play prominent roles in the unusual line-up of this ensemble; symphonic poems by impressionist composers such as Debussy may have been just as important an influence on Trescher's ideal sound-world as medium-sized groups in the Afro-American tradition such as those, say, led by Charles Mingus." (Münchner Merkur, 01/2023)
"Clarinetist, composer and bandleader Rebecca Trescher offers not only a personal memory of her days spent in Paris. With her tentet, she delivers a masterpiece." (Jazzpodium)
"At 35, clarinetist, composer and bandleader Rebecca Trescher offers not only a personal memory of her days spent in Paris. With her tentet, she delivers a masterpiece." (Jazzpodium, Feb 2022)
"As much as she takes her time for the detailed, sometimes intricate expositions of her themes, she lets the improvisors have their freedom. In most cases, she has invented backings that are tailored to the respective soloist. The composition offers a common framework for both conception and freedom, and the excellent improvisors turn the respective piece into a well- shaped, logical tone poem. The compositions have the character of "works" in the classical meaning of the word." (Benno Bartsch, Jazzpodium Feb 2022)
"Is it too much to say that no-one has composed in jazz like Rebecca Trescher does?" (Frankfurter Allgemeine Zeitung, 2015)
Interview
---