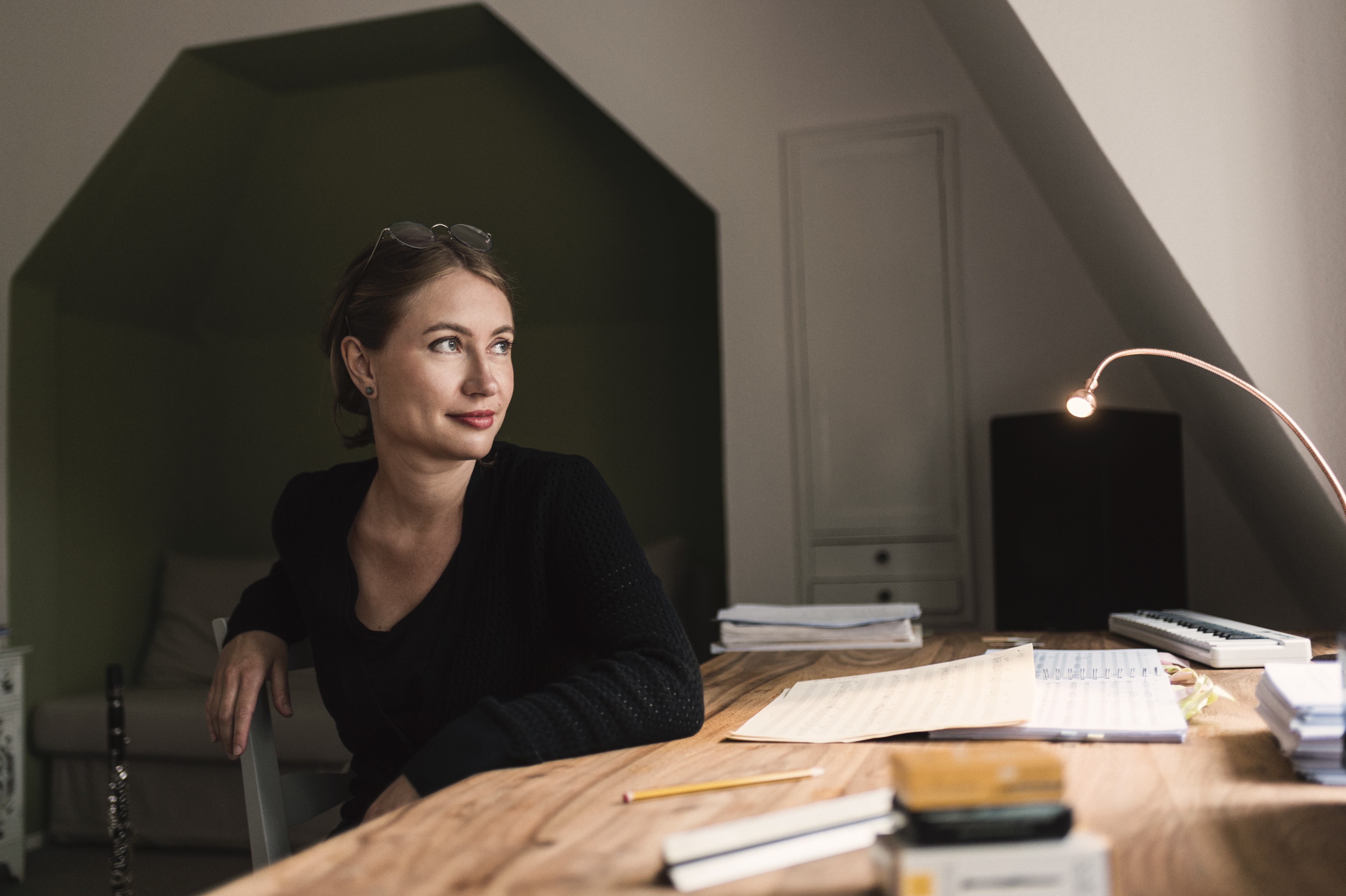 Welcome to my Website
Latest News
October 2021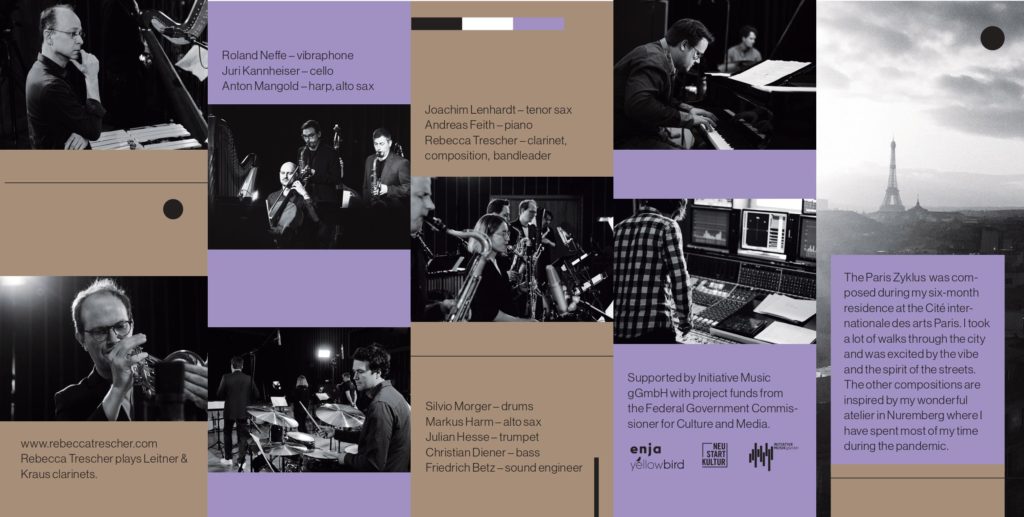 March 2021
August 2020
Some new impressions from my NEW SHAPES quartet!
June 2020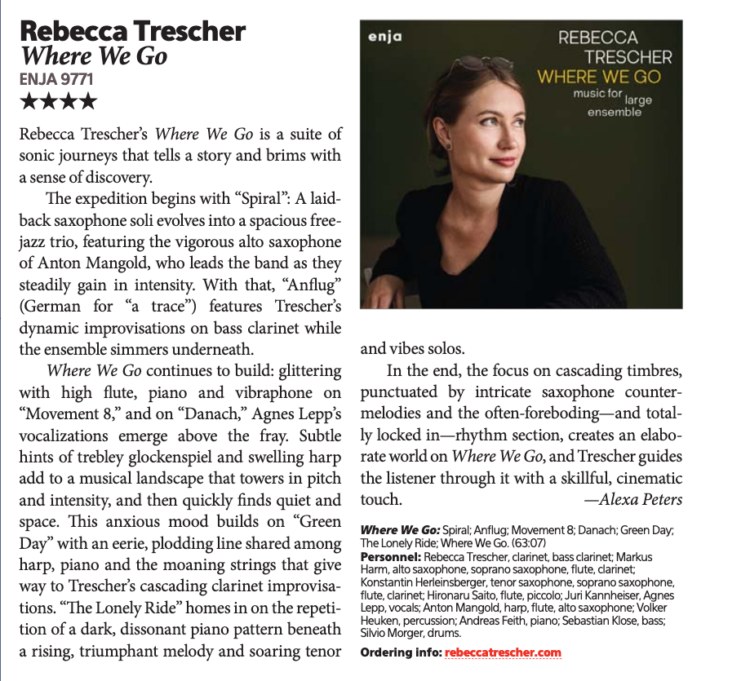 Great review in the DOWNBEAT magazine, June 2020 about my last album WHERE WE GO. Four stars for it!
https://downbeat.com/reviews/detail/where-we-go
---
**** Thank you Markus Harm, Konstantin Herleinsberger, Hironaru Saito, Agnes Lepp, Juri Kannheiser, Anton Mangold, Volker Heuken, Andreas Feith, Sebastian Klose, Silvio Morger
January 2020
The new year started with a great seven day tour. Thank you all. It was a pleasure!
Rebecca Trescher Tentett | WHERE WE GO TOUR
Rebecca Trescher (cl, comp), Sebastian Strempel (tp), Markus Harm (alto, cl), Joachim Lenhardt (ts, cl), Juri Kannheiser (vc), Anton Mangold (hrp, alto), Roland Neffe (vib), Andreas Feith (p), Peter Christof (b), Tobias Backhaus (dr), Friedrich Betz (sound)
---
11.01. Hemhofen Heilandskirche, 12.01 Muri (CH) Musig im Pflegidach, 13.01. Würzburg Studio für Neue Musik, 14.01. München Jazzclub Unterfahrt, 16.01. Nürnberg Tafelhalle, 17.01. Wuppertal LOCH, 18.01. Köln Loft
---
Supported by

September 2019
With the release of WHERE WE GO, already her third album for large ensemble, she presents her work of the last two years. All compositions were written for her large ensemble concert series at the Tafelhalle Nuremberg. During that intense period of time that encompassed 13 concerts, she explored a variety of possibilities as a bandleader. Working with various guest artists – musicians, dancers, writers and filmmakers – provided opportunities for her to further develop her very own musical language.
August 2019
Some impressions of the new dance video production!
Together with the filmmaker and director Moritz Müller-Preißer I produced three music videos for the upcoming album WHERE WE GO. The highlight and core of this work is the video for the title track of the album: In a dialogue with his alter ego, Kirill Berezovski symbolically refers to the artist's omnipresent search for the "Where We Go". The video will be posted on YouTube soon.
February 2019
"INNOVATIONS" Orchestral Works & Symphonic Jazz
Impressions from the Siemens Orchestra Erlangen Concert I composed four commissioned compositions for symphony orchestra plus jazz combo. The world premiere was in January 2019 in the Heinrich-Lades Halle in Erlangen. Thank you for this great project!