---
"One of the most interesting ensembles of the current German jazz scene." (SWR2, Thomas Loewner)
---
Line-Up
Rebecca Trescher – clarinet, bass clarinet, composition
Julian Hesse – trumpet, flugelhorn
Joachim Lenhardt – tenor saxophone, bass clarinet, flute
Markus Harm – alto saxophone, clarinet
Anton Mangold – concert harp, alto saxophone, clarinet
Juri Kannheiser – violoncello
Andreas Feith – piano
Roland Neffe – vibraphone
Christian Diener – bass
Silvio Morger – drums
Friedrich Betz – sound, live mixing engineer
---
The whole is more than the sum of its parts. In the course of nearly a decade, jazz composer, clarinetist and bandleader Rebecca Trescher has achieved terrific heights with her ensemble: new sonic horizons, subtly covering the field between jazz and contemporary classical music. Trescher's sensitive compositions are like journeys of sound that draw from deliberate design as well as from artistic freedom. In terms of music and instrumentation of her tentet, she embraces both a free-spirited approach and a clever combination of sounds: Horns and rhythm section blend perfectly with cello, vibraphone and concert harp.
---
"Is it too much to say that no-one has composed in jazz like Rebecca Trescher does?" (Frankfurter Allgemeine Zeitung)
"Clarinetist, composer and bandleader Rebecca Trescher offers not only a personal memory of her days spent in Paris. With her tentet, she delivers a masterpiece." (Jazzpodium)
"One of the most interesting ensembles of the current German jazz scene." (SWR2, Thomas Loewner)
"Her compositions are an invitation to a colourful dream. Trescher is a free-spirited, subtle tone poet, who draws from jazz, classical music, avantgarde and film music to create her varied soundtracks." (Kultur-Tipp Zürich, Nov 2021)
"Cascading clarinet improvisations with a cinematic touch!" DOWNBEAT MAGAZINE – June 2020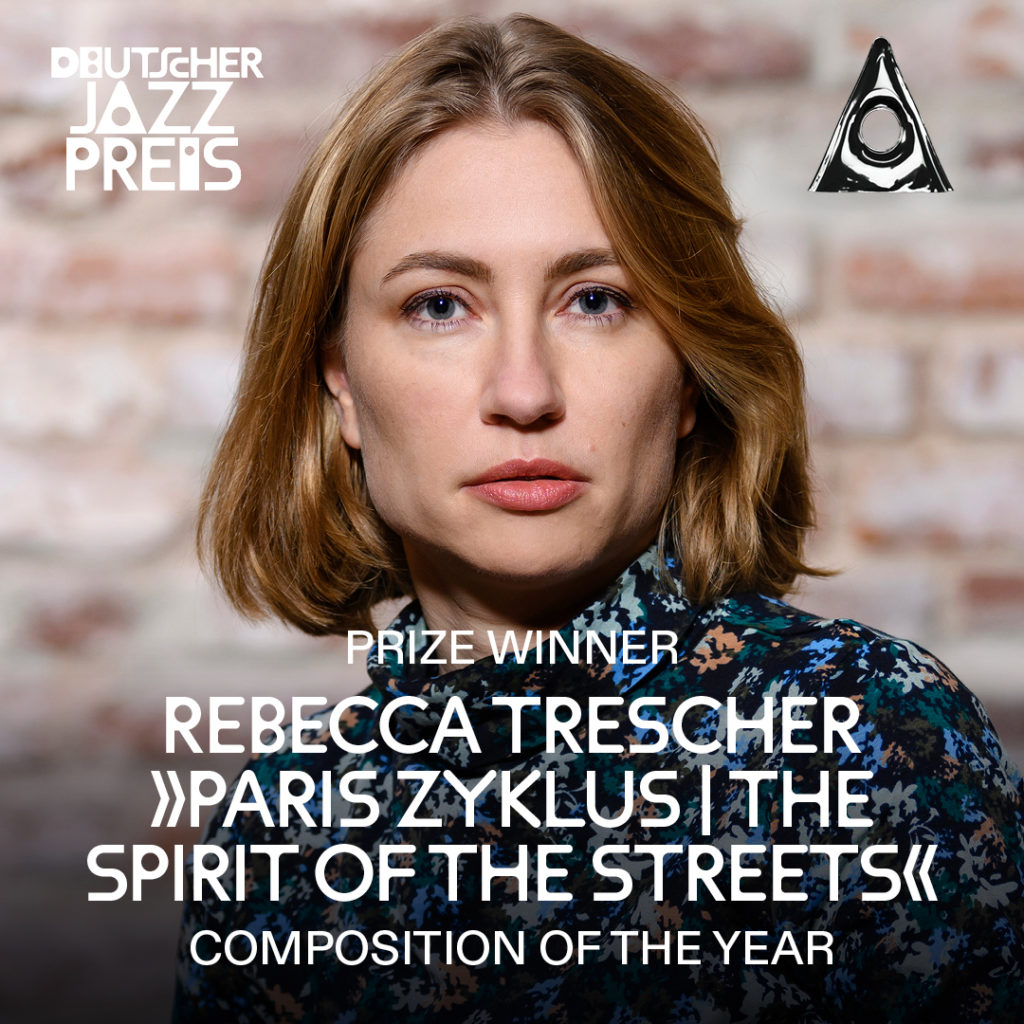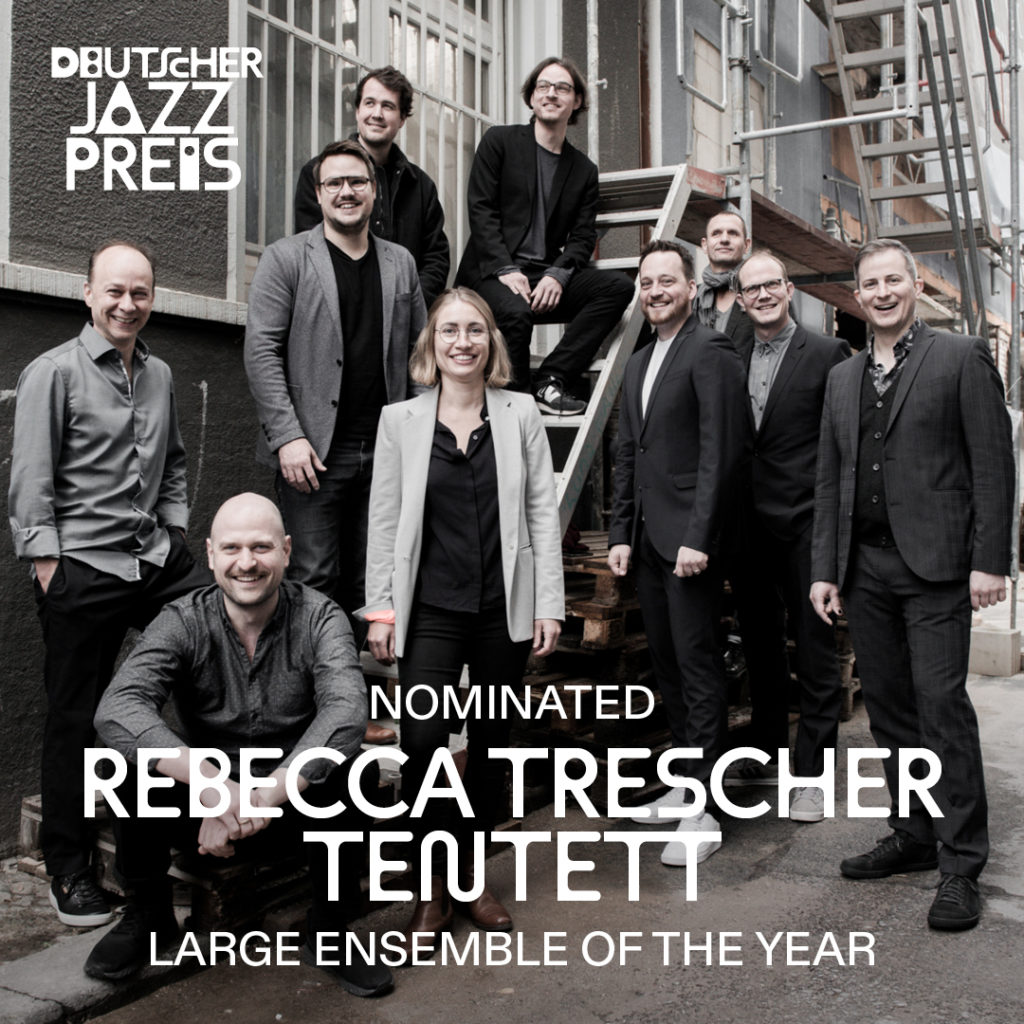 ---

Review in The Jazz Word by Nolan DeBuke
"Verborgen im Wald" has a blended sound of classical and jazz. The opening is a classically inspired section. When the rhythm section enters, the jazz influence can be heard and felt. The flowing melody is still maintained, but the drums, bass, and piano add jazz colors and feel. The composition continues to grow in intensity and complexity, with each phrase building to the first solo. Trescher's compositional style is rich in textures and harmonic colors. These colors blend the classical and jazz worlds together imaginatively and vividly.
"Paris ZYKLUS Lafayette" has an active ostinato over which Trescher spins a web of boppish lines landing in rich voicings. For Julian Hesse's flugelhorn solo, the feel is relaxed as Roland Neffe, vibraphone; Peter Christof, double bass; and Silvio Morger, drums; open the space and begin the climb back to the original feel. Andreas Feith's piano solo takes the ending motif from Hesse and develops it through an exciting melodious declaration. Trescher's choice of orchestration is compelling and keeps the music moving forward with new sounds and colors. Her backgrounds during the solos section also maintain the composition's theme and overall hue and ambiance.
---
Supported by:
Supported by Initiative Music gGmbH with project funds from the Federal Government Commissioner for Culture and Media.
---
Media
---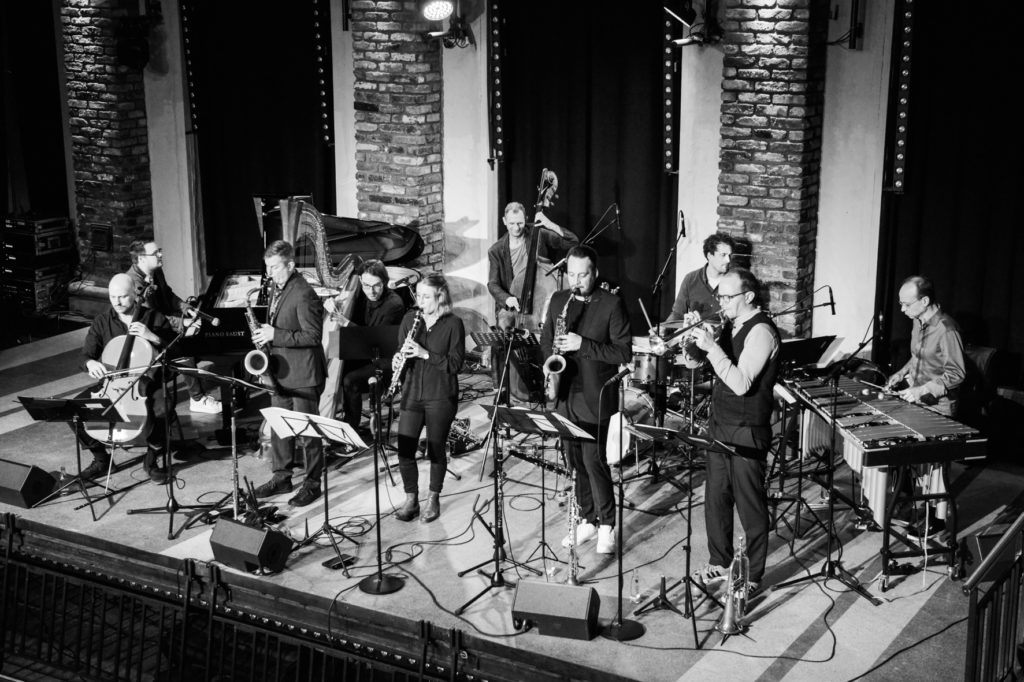 ---
Events
2023

Rebecca Trescher Tentet | Recording the new album

Recording the New Album @ Bayerischer Rundfunk

Rebecca Trescher Tentet | Paris Zyklus