The whole can be so much more than the sum of the parts. For almost ten years, leading jazz composer, clarinettist and bandleader Rebecca Trescher and her ensemble have succeeded in achieving excellence in the truest sense of the word, working in an area subtly located on the borders between jazz and contemporary classical music. They have expanded horizons in a quite remarkable way. Trescher's sensitive compositions take the listener on a journey in sound, where the planned, the known is always in creative interplay with the freedom of the unknown. Both musically and in the instrumentation of her tentet, the Tübingen-born musician places her trust in her instinctively free spirit and in her gift for finding fascinating combinations of instruments. The sound of her wind and the rhythm sections blends beguilingly with cello, vibraphone and harp. We hear an idea that might have held centre stage for a brief moment start to ebb away, for something new to then ensnare it, to propel and erupt. With her compositions, Trescher creates creative space for the strength of the improvisers to be heard. There is nothing done just to make an over-conspicuous effect, everything works in a connected and organic way.
This is the way in which the band's characteristic sound language, both as individual and collective expression, reveals itself to the audience. The result is a joining of forces in a unifying and symphonic way, and also a soundtrack which is both personal and universal. There have been four successful albums by this group to date, with moods which range from the darkly shadowy to the tenderly optimistic.
This is music-making which is intuitive and also leaves an abiding impression of the joy which has been had in playing it. And yet at the same time these are works with a clearly identifiable character and unifying threads to follow. Rebecca Trescher is breaking musical boundaries. She is consciously taking her tentet beyond existing genres, as a group whose collective virtuosity is placed at the service of an art which is genuinely exploratory and new.
Line-Up
Rebecca Trescher – clarinet, bass clarinet, composition
Julian Hesse – trumpet, flugelhorn
Joachim Lenhardt – tenor saxophone, bass clarinet, flute
Markus Harm – alto saxophone, clarinet
Anton Mangold – concert harp, alto saxophone, clarinet
Juri Kannheiser – violoncello
Andreas Feith – piano
Roland Neffe – vibraphone
Christian Diener – bass
Silvio Morger – drums
Friedrich Betz – sound, live mixing engineer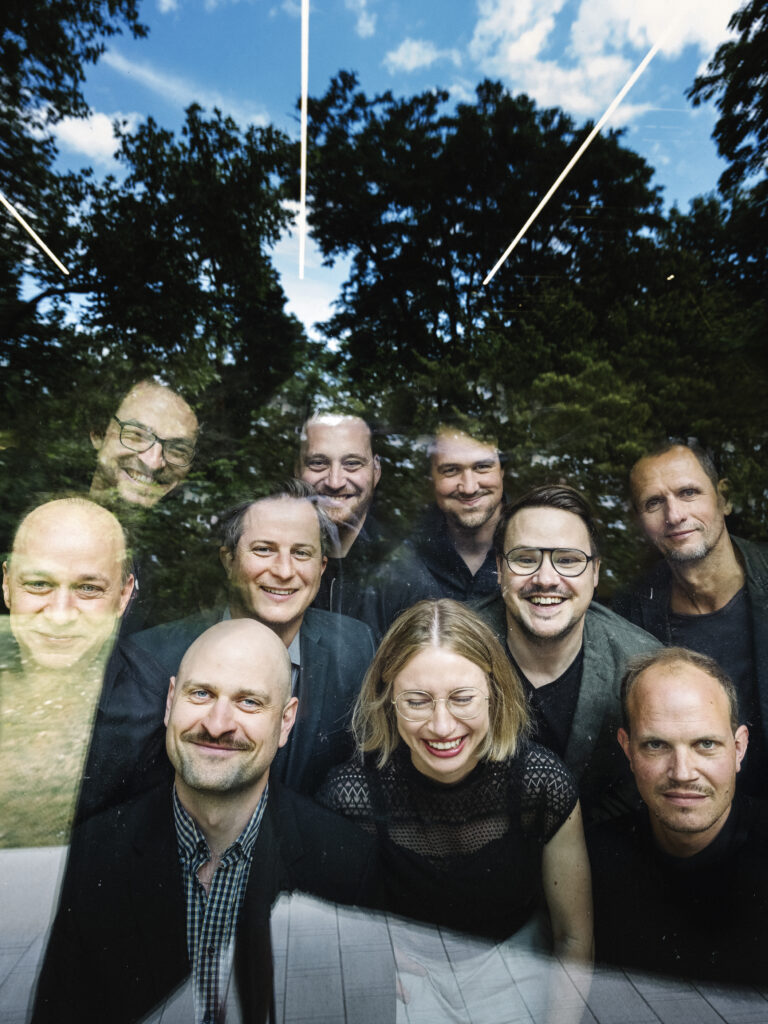 ---
Press
"One of the most interesting ensembles of the current German jazz scene." (SWR2, Thomas Loewner 03/2022)
"Clarinetist, composer and bandleader Rebecca Trescher offers not only a personal memory of her days spent in Paris. With her tentet, she delivers a masterpiece." (Jazzpodium)
"Is it too much to say that no-one has composed in jazz like Rebecca Trescher does?" (Frankfurter Allgemeine Zeitung)
"Rebecca Trescher is a name to bear in mind – her music should be making its mark on ears on both sides of the Atlantic." (Münchner Merkur, 01/2023)
"Not only the way this music is executed, but also its dramatic composition reaches perfection" (Nürnberger Nachrichten, Stephan Schwarz-Peters, 11/2022)
"A harp, a cello and flutes play prominent roles in the unusual line-up of this ensemble; symphonic poems by impressionist composers such as Debussy may have been just as important an influence on Trescher's ideal sound-world as medium-sized groups in the Afro-American tradition such as those, say, led by Charles Mingus." (Münchner Merkur, 01/2023)
"As much as she takes her time for the detailed, sometimes intricate expositions of her themes, she lets the improvisors have their freedom. In most cases, she has invented backings that are tailored to the respective soloist. The composition offers a common framework for both conception and freedom, and the excellent improvisors turn the respective piece into a well- shaped, logical tone poem. The compositions have the character of "works" in the classical meaning of the word." (Benno Bartsch, Jazzpodium Feb 2022)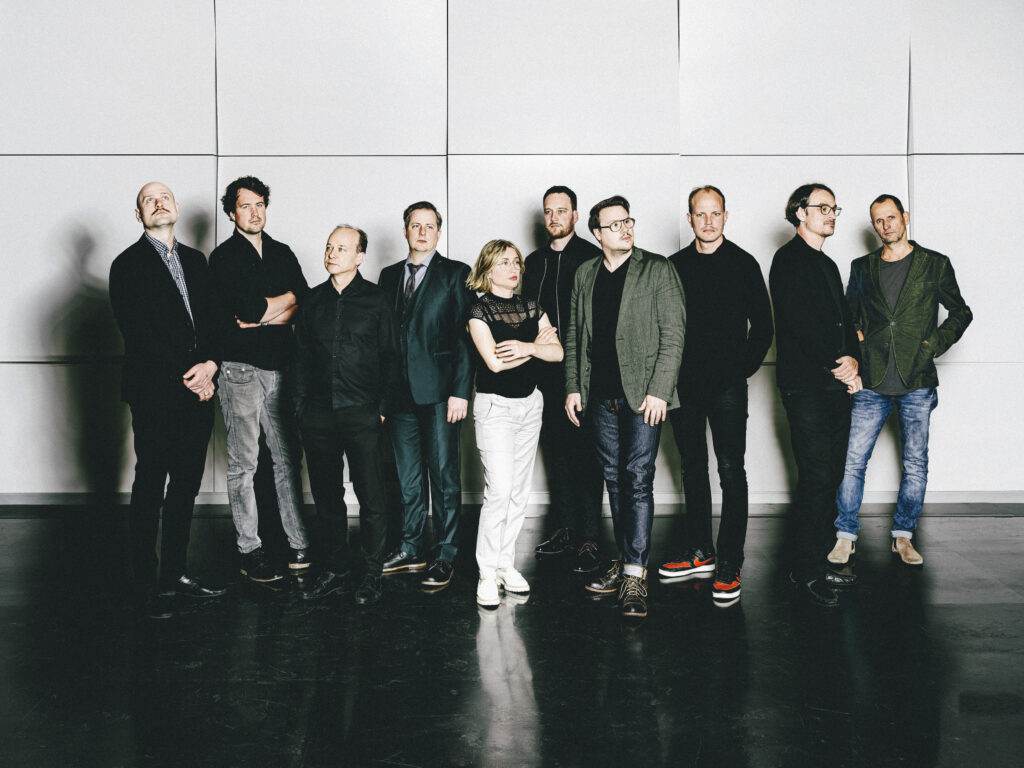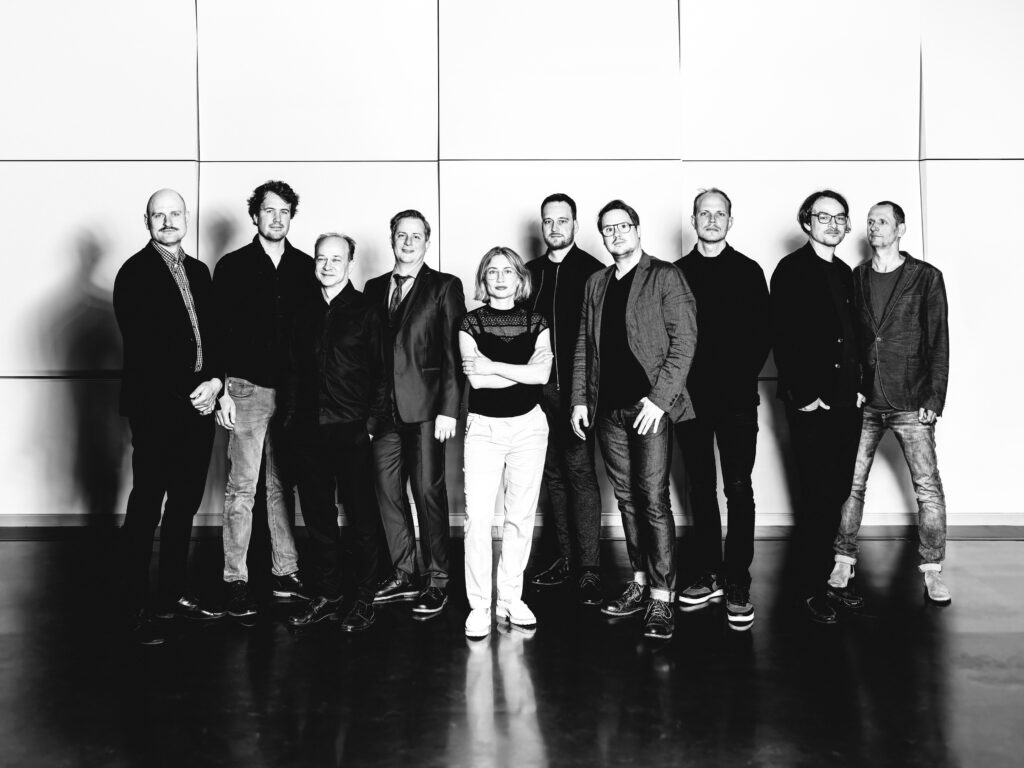 Review
---